The Tomb Raider® franchise is widely known for its genre-defining music and sound design. The latest game in the series, Shadow of the Tomb Raider™, is certainly no exception, and Eidos-Montréal™ has brought together a unique music team to make this one of the most exciting and compelling games in the series.
Audio and Music director, Rob Bridgett, talks us through some of the choices behind the music in the game.
"While we are staying loyal to many of the musical recipes and devices that have made the series so successful over the last 5 years, things have evolved a lot in terms of aesthetics. As Lara is in a much darker place emotionally, and a more dangerous place physically, the music needs to represent both of these things. The South American jungle and the Maya civilization both play a central role in the instrumentation of the score, and we are also reaching deeper into Lara's emotional point-of-view."
This leads us to the choice of the composer for the project, Brian D'Oliveira. Brian is a respected expert, researcher and performer of South American music. Together, Rob and Brian have invested countless hours collaborating on the unmistakeable sound and textures of these cultures.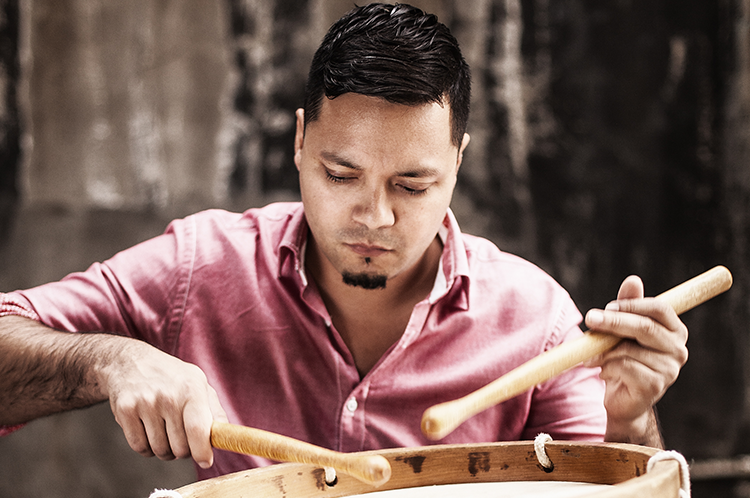 Composer, Brian D'Oliveira
"Brian has a mind-blowing collection of pre-Colombian and South-American instruments, which form the basis of our authentic sound signature for the game. He has also spent a lot of time working with musicians from specific regions in South America to understand how and why the music would be performed on those instruments. It all brings a completely unique colour and authenticity to the score that I don't think anyone will have heard anywhere else!"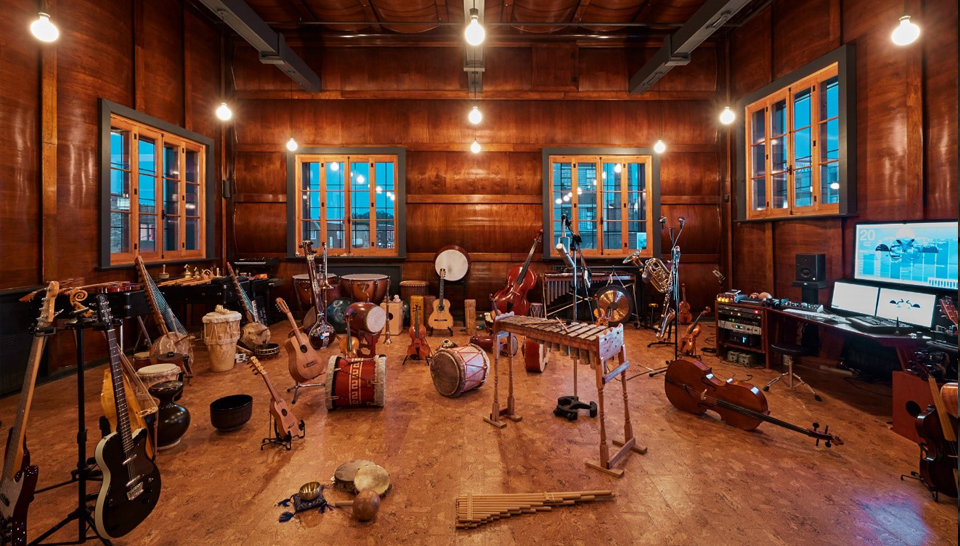 Instruments & Live Room at LaHacienda Creative (Brian D'Oliveira's Montreal studio)
As well as a vast library of instruments, the other signature Brian is known for is producing video game music that possesses emotion at its core.
"…There are many different emotions that Lara goes through in this final part of the trilogy - we needed the music to convey all those feelings, from melancholy, joy, sadness, rage to pure animal aggression, and all in a way that feels natural and flows well."
Shadow of the Tomb Raider shifts rapidly in terms of setting, action and emotion, and for a couple of sequences in the game, the team really needed a distinct sound to help drive the narrative.
Enter the composer and sound designer Martin Stig Andersen (best known for his work on Limbo and Inside). As Ambient Music Designer, his role focuses more on specific underwater scenes, where the intensity and tone shift into an unknown, almost alien feeling.

Ambient Music Designer, Martin Stig Andersen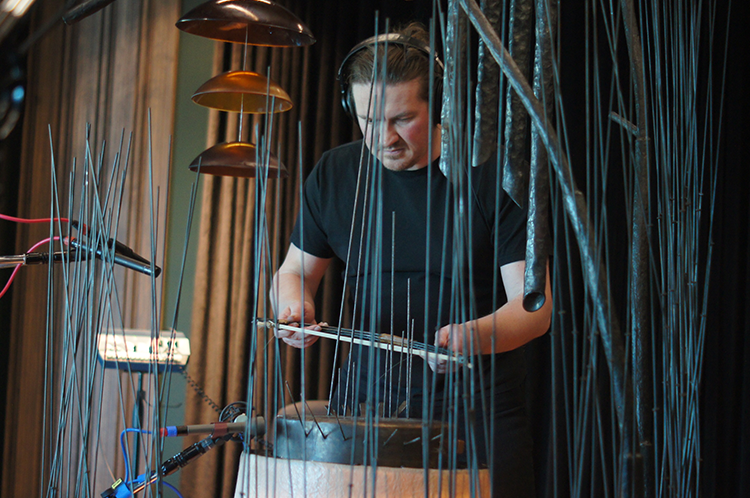 Created by Matt McConnell for Tomb Raider 2013, the team also looked to classic sounds, like "The Instrument," to help embellish the iconic character of Lara Croft® even further.
"We wanted to bring certain elements full circle – the instrument represents something very deep about Lara's fear, it is a deep, visceral reminder of how she first felt on Yamatai. We decided to use this in the Jungle, not as music that placed you in that location, but instead placed you inside Lara's head. Honestly though, the instrument sounded so good, we decided to go even further and use it as a source for sound effects, so in many areas of the game the impacts and sound textures are made using the instrument."
Shadow of the Tomb Raider will be available on September 14th, 2018 for Xbox One, PlayStation 4, and Windows PC/Steam. Preorder now at TombRaider.com.